is just around the corner!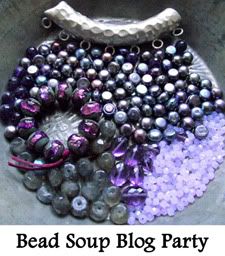 This will be my 4th one to participate in and I am just as excited this go around as I have been for all the others!
Meet my swap partner...Mary Ellen Parker of
BeeTree by m.e.
Mary Ellen is a fellow Marylander! She creates absolutely gorgeous polymer clay components...her flowers are phenomenal! Here are a few of my favorites...
She also creates gorgeous jewelry...several pieces have been featured on Art Bead Scene as part of their monthly challenges.
Hmm, I've got to come up with a great bead soup for her! Go and visit her Etsy shop and of course, her
blog
.
I can't wait to see what she sends!